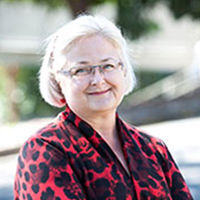 Professor Vivienne Tippett
Professor Tippett is the Director of Research for Queensland University of Technology's School of Clinical Science. Professor Tippett has worked for nearly 20 years as a clinical researcher in emergency pre-hospital care, including seven years as Director of the Australian Centre for Pre-hospital Care Research at University of Queensland and Queensland Ambulance Service. In recognition of this work, she was awarded the Distinguished Services Medal by the Queensland Ambulance Service in 2011. In 2014 she was acknowledged as one of 125 Women in Leadership awardees by the YWCA. Professor Tippett is currently leading a Bushfire and Natural Hazards CRC consortium on emergency warnings and crisis communication. She was awarded the OAM for services to medical education in 2018.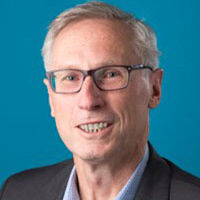 Professor Peter Cameron
Professor Cameron is the Academic Director of The Alfred Emergency and Trauma Centre and Professor of Emergency and Divisional Head of Health Services Research at Monash University's School of Public Health and Preventive Medicine. Professor Cameron is also the Chair of the Monash/Alfred Injury Network which brings together in excess of 100 researchers to form one of the most comprehensive academic groups in emergency and trauma globally. He is currently a Chief Investigator at the Centre for Research Excellence in Australian Resuscitation Outcomes Consortium, the Centre for Research Excellence in Pre- hospital, Emergency Care and a number of partnership and project grants involving injury and trauma research. He has been a principal investigator on a number of large NHMRC multi-centre trials, including The Australasian Resuscitation in Sepsis Evaluation – Randomised Controlled Trial and The RINSE Trial: The Rapid Infusion of Cold Normal SalinE by paramedics during CPR, and is currently a Chief Investigator on the POLAR study of hypothermia in head injury and Reduction of Oxygen After Cardiac Arrest. In the last five years he has published over 150 manuscripts in Medline indexed journals and has over 500 peer-reviewed career publications.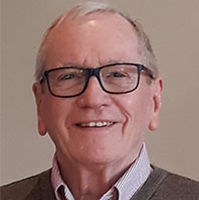 Tony Blaber
Tony Blaber is a degree qualified Chartered Engineer with experience of industrial and health sector reforms in the United Kingdom and New Zealand. From 1994, he has worked in senior management roles providing ambulance services in the NHS UK and St John in NZ. As a St John Regional Chief Executive he also carried project responsibilities for consolidating the ambulance sector's nine "111" call handling and dispatching centres into three with unified infrastructure, people, processes and systems. This fostered a closer collaboration with NZ Police and NZ Fire Service and led to the Project Team winning a Council of Ambulance Authorities Excellence in Technical Capability Award for "No wrong door for 111 calls". Tony represented St John on the Council for a number of years and was appointed Operations Director for St John followed by a new start-up role as Transformation and Innovation Director piloting cross health sector, cross agency projects to transform the delivery of emergency and non-emergency ambulance services to add value to Crown contracts. Since retiring in 2011, and outside of some fundraising efforts for St John and family commitments, Tony's main other work is as Trustee and Executive Officer of the non-aligned New Zealand Paramedic Education and Research Charitable Trust, formed in 2011, and as an Appointed Director on the Board of Probus South Pacific Limited.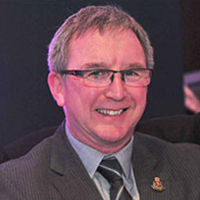 Steve Irving
Steve Irving is an experienced paramedic with over 30 years service in the London Ambulance Service, latterly as Executive Officer to the Chief Executive. Steve has extensive experience of working on national strategic issues across ambulance services, government departments and alongside key stakeholders. Steve now works as Executive Officer at the Association of Ambulance Chief Executives (AACE) on a full time basis and works closely with the Managing Director across a broad range of AACE related issues. Steve is also the main organiser of the annual Ambulance Leadership Forum, which falls under the AACE remit.