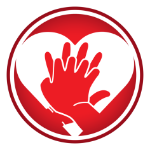 Restart a Heart Day
Restart a Heart Day is a global initiative to raise awareness and educate the community about CPR and AEDs in the community.

Time counts in the event of a Sudden Cardiac Arrest. For every minute that passes without intervention, the chance of survival decreases by 10%.
The Governor-General, His Excellency General the Honourable David Hurley AC DSC (Retd), Patron of the Council of Ambulance Authorities (CAA) is encouraging all Australians to get behind World Restart A Heart Day on October 16.
"Every year, tens of thousands of Australians die needlessly from cardiac arrest," he said.
"But if each one of us was prepared to step in, begin CPR and use a defibrillator to shock the person's heart back to life, we could dramatically reduce the death toll."
Seconds count in the event of a cardiac arrest.
Call Push Shock.