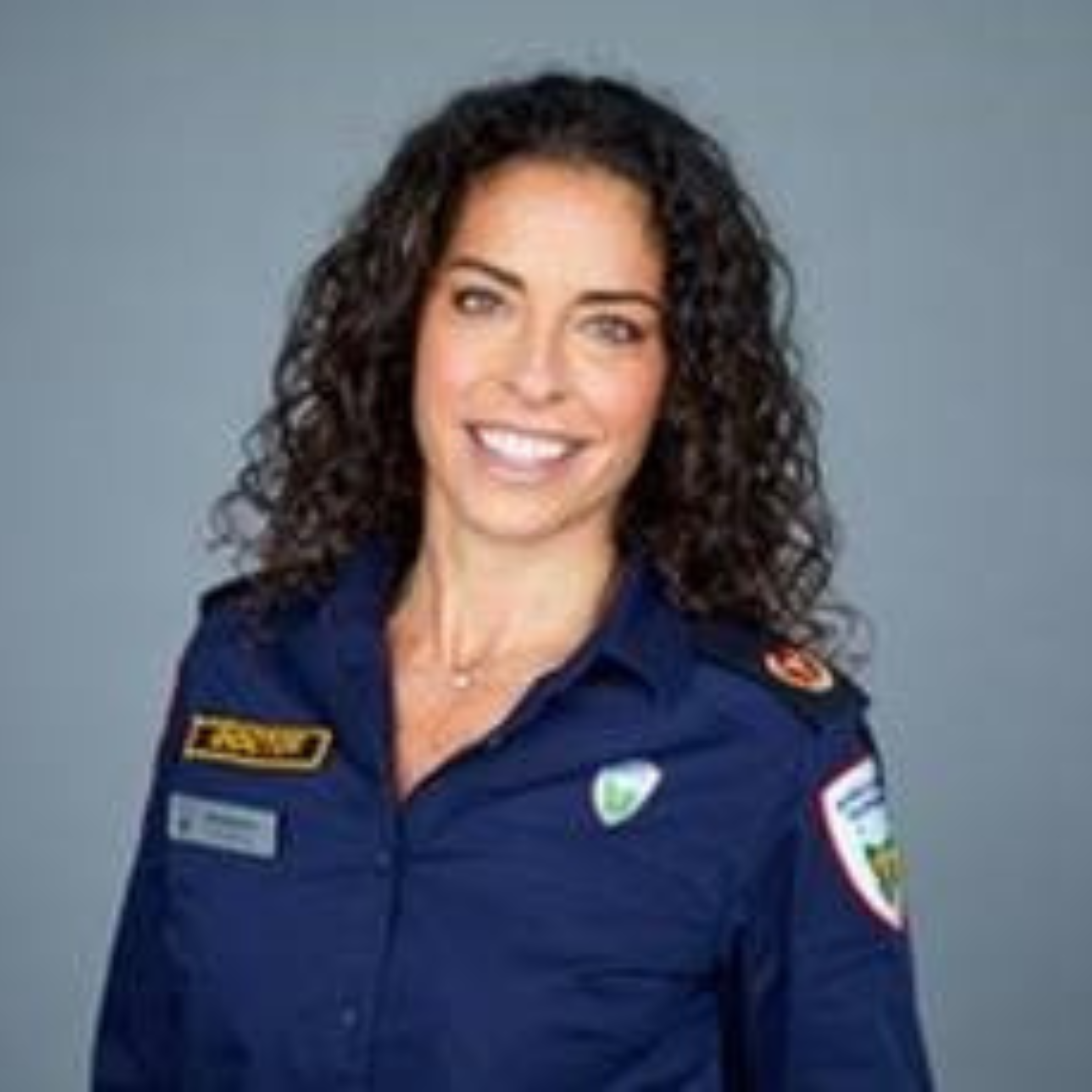 Erica Kreismann MD FACEM
Executive Medical Director
Ambulance Tasmania
Erica's love for prehospital medicine developed gradually over many roles and iterations. First-hand experience as a Retrieval Coordinator, then as the first female doctor in Tasmania's Helicopter Emergency Medical Service (HEMS) and more recently as the Executive Medical Director of Ambulance Tasmania have all nurtured that love. She is passionate about leadership, developing people and improving communication.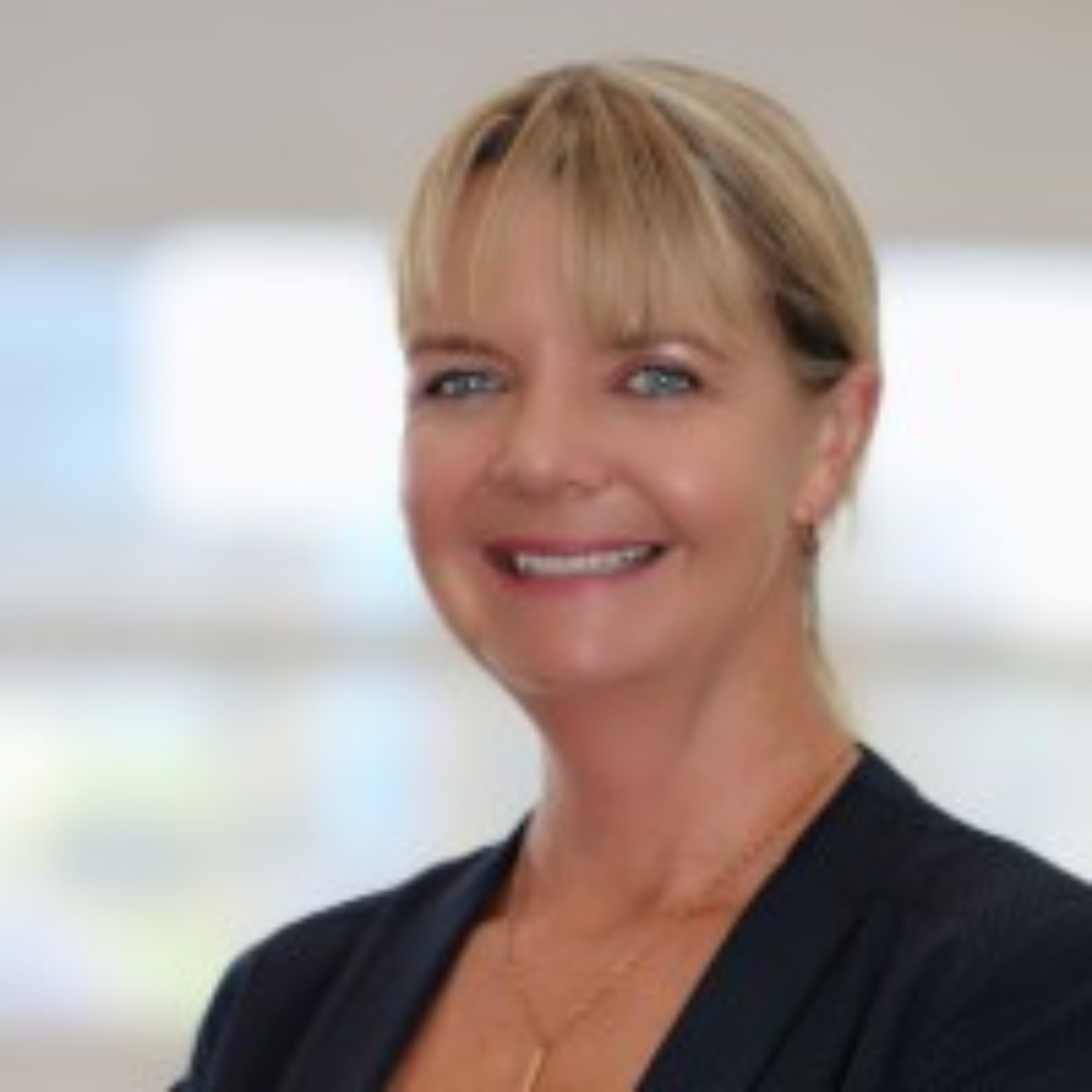 Mitch Mullooly
Advisor Risk Reduction & Paramedic
Fire and Emergency New Zealand & Hato Hone St John
(ia/she/her)
A wāhine toa of Ngāi Tahu decent, Mitch has spent more than two and a half decades as a Paramedic exposed to a diverse spread of metropolitan, rural, and remote locations throughout Aotearoa New Zealand, providing care in the settings of both road and air.
Paramedicine has been a long-held passion for Mitch and advocating for the profession has always been prominent throughout her career. Mitch has previously served as the Chair of the member committee, Australasian College of Paramedicine for Aotearoa New Zealand and was honoured to be appointed to the inaugural Te Kaunihera Manapou Paramedic Council.
Mitch is highly energetic when championing healthy living within the sector and her journey has led her to becoming a Wellbeing Strategist & Mindset Coach, specialising in mindset and behavioural change practice. With this, Mitch has developed the holistic wellness programme Eat|Train|Be - Fit for Duty, which concentrates on the four main pillars of wellbeing - nutrition, movement, mindset, rest and recovery, primarily focusing on the physical and mental wellness of emergency responders, with the knowledge, lived experience and encouragement from being a frontline Paramedic.
Priding herself on helping first responders reverse the negative effects of physical and psychological fatigue, Mitch is tremendously enthusiastic for the advancement of the profession and the future of a happy, healthy, and vibrant Paramedic workforce.
Ki te kāpuia e kore e whati. We succeed together.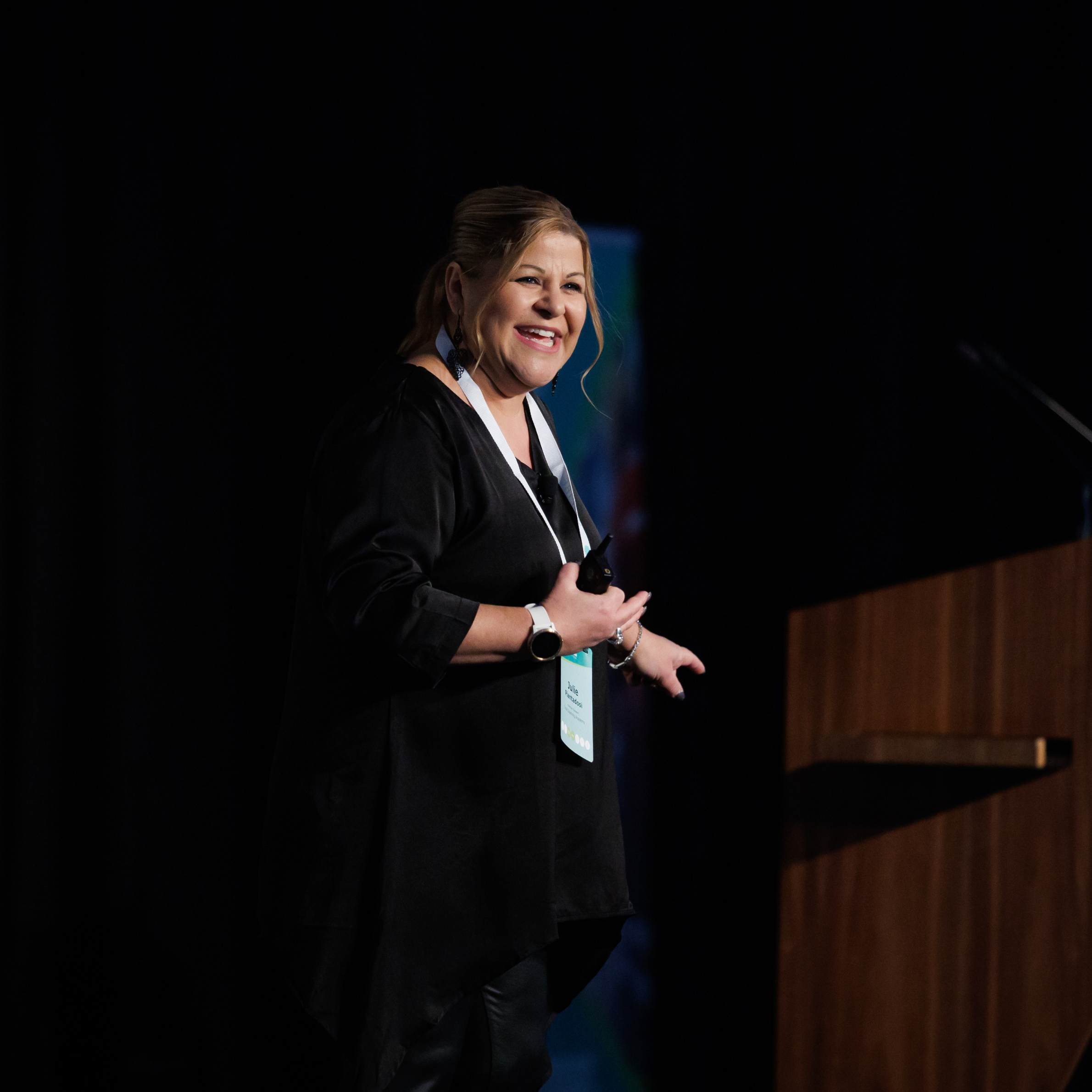 Julie Piantadosi
Chief Executive Officer
Total Coaching Academy
Julie Piantadosi, CEO Total Coaching Academy. Awarded coach of the year in Australia 2022. Julie has taken the stage in 22 countries and she has trained over 500,000 leaders around the world. She is completely dedicated to empowering leaders all over the world. Her high energy and infectious spirit radiates onto her audience, leaving lasting impressions.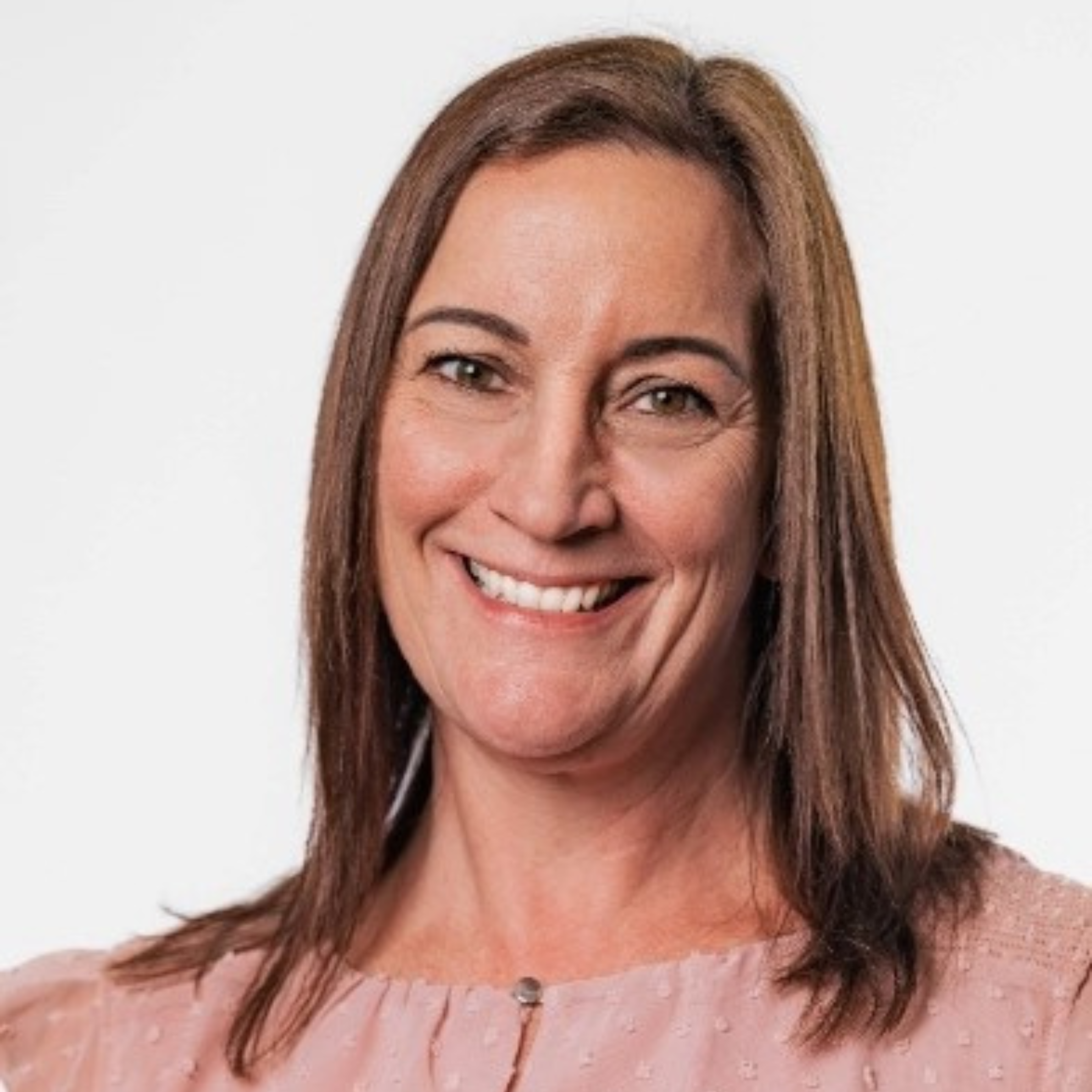 Karen Stewart
Senior Operations Manager
St John WA
In January 2021 Karen completed a Master's in healthcare management through Murdoch University, during this study she undertook a research project which focused on the transition from clinical to manager from a paramedic's experience. This research was published in the Australasian Journal of Paramedicine in January 2021. Karen is an Associate fellow with the College of Health Service Management and a certified health manager.
Karen graduated as the youngest female paramedic in Scotland in 1997 with an IHCD in Paramedicine, she completed 19 years in the Scottish Ambulance Service in various clinical and leadership roles before emigrating to Australia in 2012. In 2010 Karen undertook a Bachelor of Science degree which she completed in 2012. In that same year Karen joined St John WA initially as a paramedic before securing the role of Clinical Governance Operations manager. Since then, Karen has held senior positions including Acting Head of Clinical Services, Acting Head of Country Operations and her current substantive role of Senior Operations Manager- Regional Operations.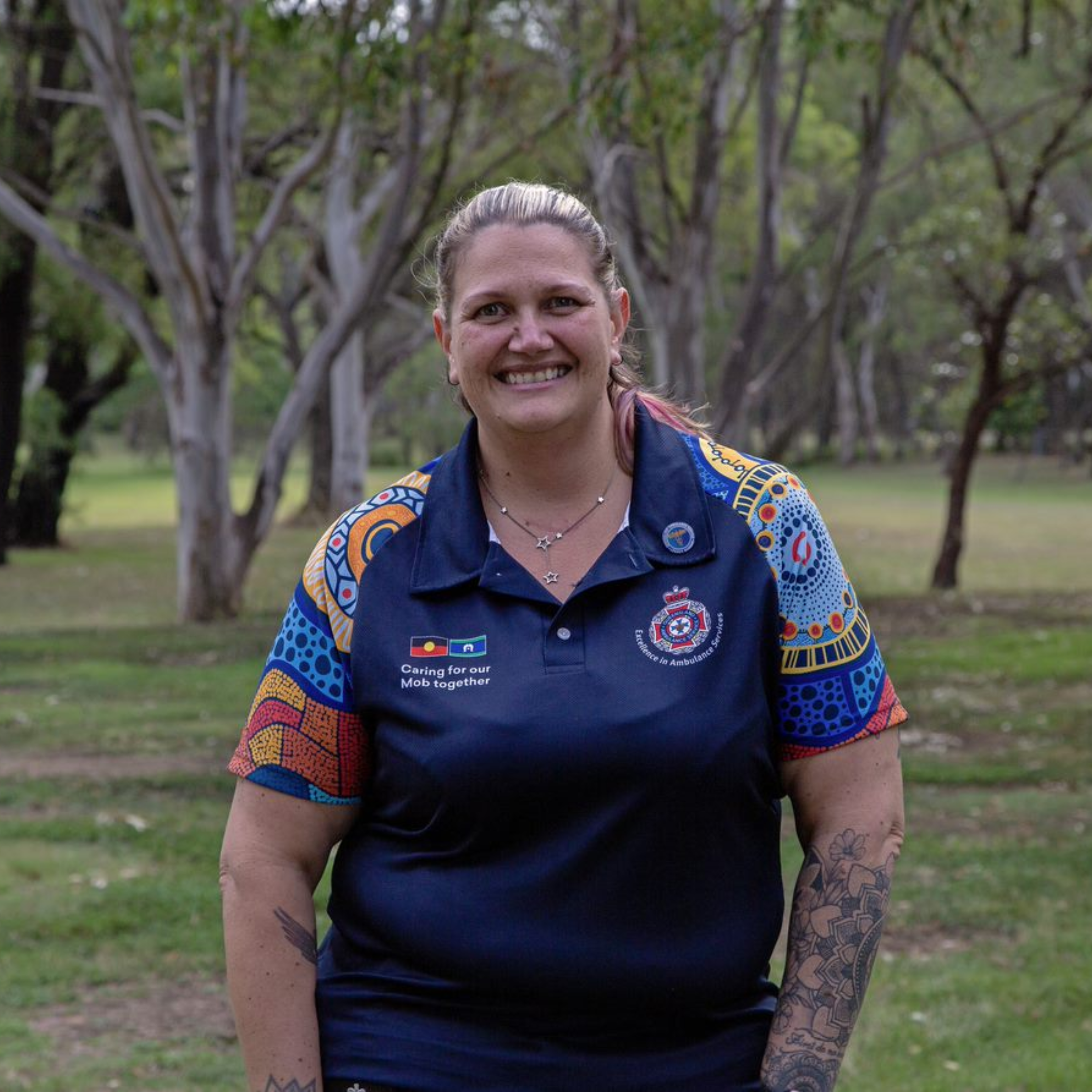 Mindy Thomas
Senior Aboriginal and Torres Straight Islander Cultural Safety Advisor
Queensland Ambulance Service
Mindy is a proud Birri Gubba and Gungalu woman from Central Queensland. As a proud advocate for her people, she follows in her grandmother Maureen Watson and Uncle Tiga Bayles' footsteps and aims to make a positive contribution to Aboriginal and Torres Strait Islander advancement. Mindy commenced her career in the QLD Public Service in 2001 and moved from administration into ambulance operations in 2008, as an Emergency Medical Dispatcher. Mindy has undertaken various relief and permanent positions in Operations Centers across Queensland and is currently a Senior Aboriginal and Torres Strait Islander Cultural Safety Advisor in the office of the QAS