Dear friends & colleagues,

We are excited to bring to you for the second year running the CAA x Trapeze Interactive Ideas Board. For those of you who attended the 2019 CAA Congress in Perth you will remember the Interactive Ideas Board and the wonderful artist who worked throughout the two days to capture everyones ideas on what the future of ambulance will look like.

For this year, in light of not being able to meet in person, we bring to you a digital Interactive Ideas Board with a focus on COVID-19. We wanted to take the opportunity to get your ideas on what the changes and impact COVID-19 has had and will have long term on our industry.

The board will run from 29 July till 18 August 2020 and will be followed by a webinar designed to capture and summarise ideas on 25 August. To participate please visit the Interactive Ideas Board page and to register for the webinar please visit the webinar registration page.

We hope you will take a few minutes from your day to share with us your ideas on COVID-19 changes and solutions on our CAA x Trapeze Interactive Ideas Board and please join us for the webinar as well.

With kindest regards,

Mojca Bizjak-Mikic
General Manager


CAA x Trapeze Interactive Ideas Board

Following great feedback and success from our 2019 CAA x Trapeze Interactive Board we are pleased to invite you to participate in our 2020 CAA x Trapeze Interactive Ideas Board.

This year we focus on COVID-19 and the challenges COVID-19 presented and your proposed solutions. We would love to get your ideas, focussing on changes that pushed or will push for improving systems, that will help us be better prepared in the future.

The four main themes we are touching on are:
Infection Control
Mental Health
Strategy & Management
Technology
The Board will be open until 18 August 2020.
To share your ideas please visit the
Ideas Board page
.
We have a special prize for two winning ideas, a ticket to the
2021 CAA Congress worth $1,000 each.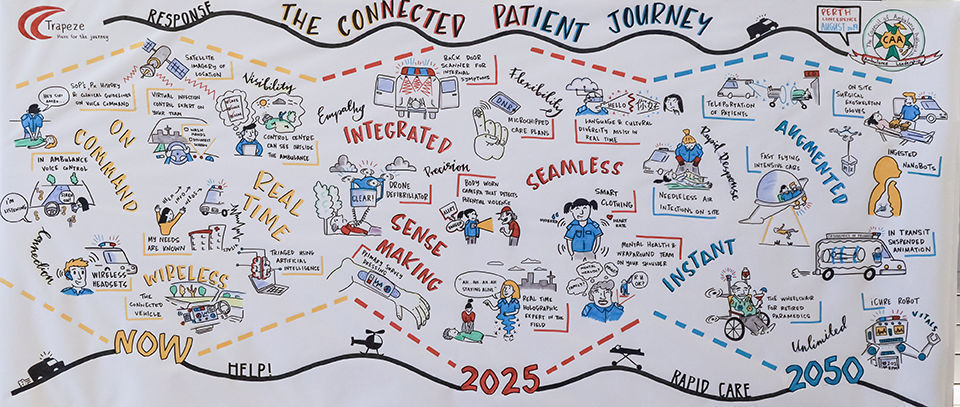 To capture all your wonderful ideas and summarise the themes of the CAA x Trapeze Interactive Ideas Board we are inviting you to join us for a webinar on
the 25th of August.

25th August was meant to be first day of the 2020 CAA Congress and it is only appropriate that we run our Interactive Ideas Board webinar to mark the occasion.

We will hear from industry leaders to summarise the ideas put forward on the CAA x Trapeze COVID-19 Interactive Ideas Board and give their view on the trends and how we can optimise our response to COVID-19.
Join us for an exciting journey and for the announcement of the 2 winning ideas.

To register for the webinar please visit the CAA Webinar Registration page.