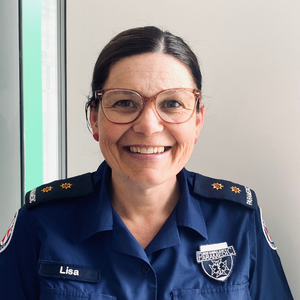 Lisa Vickers
Station Manager Deployments - WSNBM Sector
Time in service: 18 years
Biography:
Lisa commenced with NSW Ambulance in 2004. Undertaking clinical operations, she completed her probationary period in metropolitan NSW and following graduation worked at a number of regional locations before returning to metropolitan operations. During her operations career, Lisa has carried herself commensurate with the highest ideals on NSW Ambulance. This is borne out in the various acknowledgements throughout her personal file, recognition and congratulations from peers, frontline, and senior managers.
Appointed as Station Manager in the deployment's role, Lisa has demonstrated a natural ability and a commitment to excellence and innovation. She is frequently consulted in relation to proposed changes and is a trusted team member to a number of Associate Directors Clinical Operations and Zone Managers who have worked within the Sector.
Career Highlights:
Lisa has extensive operational experience in both regional and metropolitan operations. She applies initiative at all times to improve systems and governance.
Lisa developed processes to ensure improved fleet tracking and vehicle checking at a busy metropolitan station, improving availability and service delivery capability.
Lisa leads the Western Sydney and Blue Nepean Mountains (WSNBM) Sector Deployments team. A high-volume mission-critical role that ensures staff are rostered in accordance with policy, procedures and industrial frameworks. She has been an active participant in various system improvement workstreams. Her attention to detail and governance has seen a number of her reports and processes adopted across other deployment teams
Lisa is regularly assigned to specific roles within Incident Management Teams (IMTs). Since the 2019 bushfire state of emergency, Lisa has fulfilled the planning role frequently. More recently this role has required her to plan further in advance and to consider a number of difficult scenarios with the aim of ensuring service delivery in the emergency footprint at all times. Achieving this has required a high level of tactical, operational and strategic knowledge and a sound ability to communicate across business units.
Nicole Micallef
Intensive Care Paramedic (ICP), Extensive Care Paramedic (ECP), ICP/ECP Educator
Time in service: 12 years
Biography:
Nicole joined NSW Ambulance through the vocational pathway and has worked in Western Sydney and South Western Sydney for the past 12 years. She is an accomplished ICP and ECP and a passionate educator for both the ICP and ECP courses. Nicole currently juggles full-time employment, working on the road and educating showing a true commitment to the profession of Paramedicine.
Career Highlights:
Nicole is immensely proud of her ICP and ECP roles, bringing incredible passion and experience to both specialisations. She has worked as a single responder and been a forward commander at multiple significant incidents throughout her career. Her whole career has been a highlight to anyone who has the pleasure of meeting or working with her.
Nicole champions her colleagues in every interaction. She empowers those around her to be the best version of herself. She inspired others to apply for ICP and supported them throughout the process. She empowers the women around her, teaching us to believe in ourselves and work hard for what we want. She has developed the practice of countless colleagues by teaching them how to assist with intubation at the beginning of each shift. She shows kindness, compassion, and integrity in all interactions with patients and colleagues. She is admired by all in the Western Sydney area for her intelligence and warmth. She is especially admired by the female employees and is considered by many of us to be a role model for the kind of ICP/paramedic we would like to be.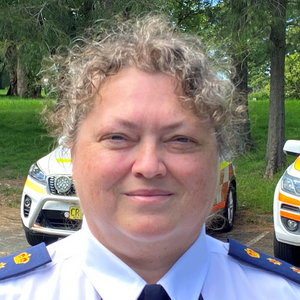 Maxine Puustinen
Associate Director, Sydney Control Centre
Time in service: 34 years
Biography:
Maxine joined NSW Ambulance in 1988 as a Paramedic. During her early career she spent 32 years in Control Centres working in every position. She worked in project roles, operational support roles and as an Executive Support Manager at the State Headquarters for seven years, before applying and being appointed to the position of Associate Director, Sydney Control Centre. On many occasions over the last 4 years, Maxine has acted in the role of Assistant Commissioner, Director Control Centres. Maxine was awarded the Ambulance Service Medal in 2020. She is now a key subject matter expert in the relocation of NSW Ambulance Control Centre operations to the new State Operations Centre at Homebush.
Career Highlights:
Maxine's commitment to NSW Ambulance has been evident in every position she has held over the last 34 years. Her ability to think clearly under pressure and lead a team to drive outcomes has been demonstrated on many occasions.
When the infrastructure at the Sydney Control Centre required major upgrading, Maxine was the Control Centre Commander who resolved major issues, including the implementation of the Business Continuity Plan to enact a partial evacuation of the Control Centre for a gas leak, and a full relocation to the Disaster Recovery site for a power failure.
A Control Centre environment is highly pressured and constant. Maxine not only works effectively herself in this environment, but is able to lend her support to her staff, ensuring their welfare is a priority during all operations.
Maxine was critical in the NSW Ambulance pandemic response, leading Sydney Control Centre as they responded to unprecedented Triple Zero (000) call volume and workforce impacts.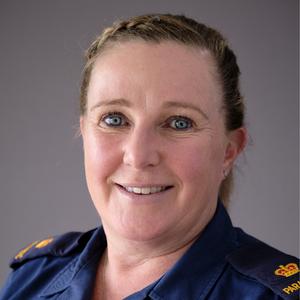 Linda Reichstadter
Aeromedical Operations Officer, Aeromedical Control Centre
Time in service: 32 Years
Biography:
Linda has worked in NSW Ambulance since 1990, with over 22 years specialising in Aeromedical Operations. She has qualifications and training as a Paramedic and a Registered Nurse, as well as the Rapid Launch Trauma Coordinator within the specialty of the Aeromedical Control Centre. These skills and knowledge, along with her personal traits of being a genuinely nice and patient person, have benefited many through her on-the-job training and time as Paramedic Educator. Linda also provides specialised advice on work, health and safety to the State Emergency Operations Centre as required. Linda has been a role model to both female and male co-workers as a diligent and respected colleague with a consistently positive work ethic and outlook on life in general in spite of personal challenges.
Career Highlights:
Aeromedical, Rapid Launch Trauma Coordination, Offshore Shipping Rescue Coordination, State Emergency Operations Centre and Incident Management Teams. Linda has also participated in multi-agency training activities that promote inter organisation preparedness for potential mass events.
Linda is versatile with her roster as an educator, ensuring priority is on the receipt of quality time and optimal education. This not only provides for the best possible training outcomes but promotes and emulates the behaviours and attitudes to be continued.
Kirsty England
Paramedic Educator, Clinical Systems
Time in service: 24 years
Biography:
Kirsty succeeded in the many roles she has held, whether this be education, validation, curriculum, and quality committees, to name a few. Kirsty is currently responsible for the innovation and facilitation of the updated 2022 Vocational Induction, namely, the Post Employment Tertiary Pathway. In October 2022, Kirsty was nominated by her peers and recognised as Employee of the Month for NSW Ambulance. She always looks for opportunities to improve and enhance processes, experiences, and outcomes. Kirsty has been instrumental in changing student experience and ensuring best patient practices. Her unique talents, enthusiasm, commitment, professionalism, and desire to excel have also seen her be part of many teams within and outside of NSW Ambulance Education.
Career Highlights:
Kirsty is an integral part of the Education Development and Support (EDAS) team which oversees, develops and implements NSW Ambulance online courses and learning management system (LMS) for education. This supports the education requirements of all paramedics across the state.
In her role as Paramedic Educator Clinical Volunteer Unit, she oversaw the management, education and wellbeing of 350 clinical volunteers, working at 58 locations across the state. The NSW Ambulance clinical volunteer workforce is an integral part of our service delivery model, as it minimises the time between calling for help and receiving initial care from clinically skilled responders, until paramedics arrive. This improves patient outcomes in geographically dispersed communities.
Kirsty's most recent achievement was the success of the Post Employment Tertiary Pathway (PETP), an updated vocational pathway that was established in collaboration with NSW universities, and allows applicants with no prior health experience to be in paid employment with NSW Ambulance while completing an approved degree in paramedicine. From the development of the course program, lesson plans, curriculum, exams, practicum reports, to the ongoing daily facilitation of sessions, as lead coordinator, Kirsty continues to be the driver of its success.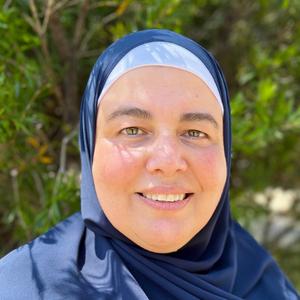 Abir Derbas
Senior Manager Recruitment, People & Culture
Time in service: 8 years

Biography:
Abir joined NSW Ambulance in January 2015 as Manager Recruitment. She came with a wealth of knowledge from large government agencies including RailCorp, Bankstown City Council, NSW Trains and the Health, Education and Training Institute. She has extensive experience in leading and managing talent, development, human resources and change strategies. Abir has been the driving force behind surge recruitment campaigns from 2018 to meet the unprecedented operational demands and workforce planning targets at NSW Ambulance.
Career Highlights:
Abir leads change with her head and her heart. She always finds ways to improve processes and outcomes to meet the increasing and ever-changing demands of NSW Ambulance.
Abir led a team of dedicated recruitment professionals to undertake scaled up recruitment campaigns at short notice, including the Statewide Workforce Enhancement Program (SWEP) that welcomed 750 new paramedics and call takers from 2018, and the NSW Ambulance Strategic Workforce and Infrastructure Team (SWIFT) that will see 2,128 new staff members joining the organisation between 2022 and 2025.
She initiated the implementation of innovative assessment centres that provide an avenue for promotion in frontline leadership roles and identify development needs and success pathways for unsuccessful applicants.
She developed enhanced pre-employment medical process for paramedic recruitment and implemented testing and selection programs to meet COVID-safe principles. She also supports and enhances indigenous paramedic programs to meet diversity targets for frontline roles.
Abir was a finalist for Best Recruitment Campaign awarded by the Australian Human Resources Institute in 2020.