2020 is proving to be a very challenging year on so many fronts and while Australia, New Zealand and PNG have been extremely lucky that COVID-19 has not affected us as deeply as other parts of the world, it has still created an enormous amount of stress and grief for many, including our member services' teams.

We have seen unprecedented effects on ambulance staff's mental health and our member services' Employee Wellbeing Services have done an incredible job of keeping tabs on staff's mental health and general wellbeing.

We spoke to Employee Wellbeing Services teams from Australian, New Zealand and PNG ambulance services to see what advice they could share with us in light of COVID-19. While the initial effects are subsiding, we sadly know there will be other similar events in the future, but we know with strong support, leadership and learnings from COVID-19 we will be better equipped to face them.

We asked our experts for tips in looking after our wellbeing, not only for ourselves but our families, children, our team members, as managers and how do we move into the recovery phase following such a distressing event.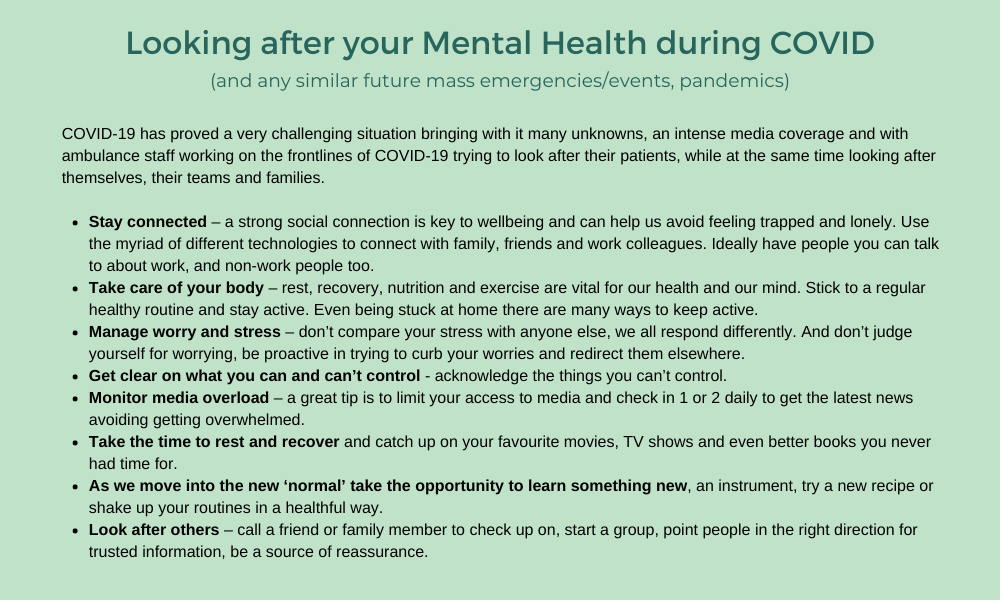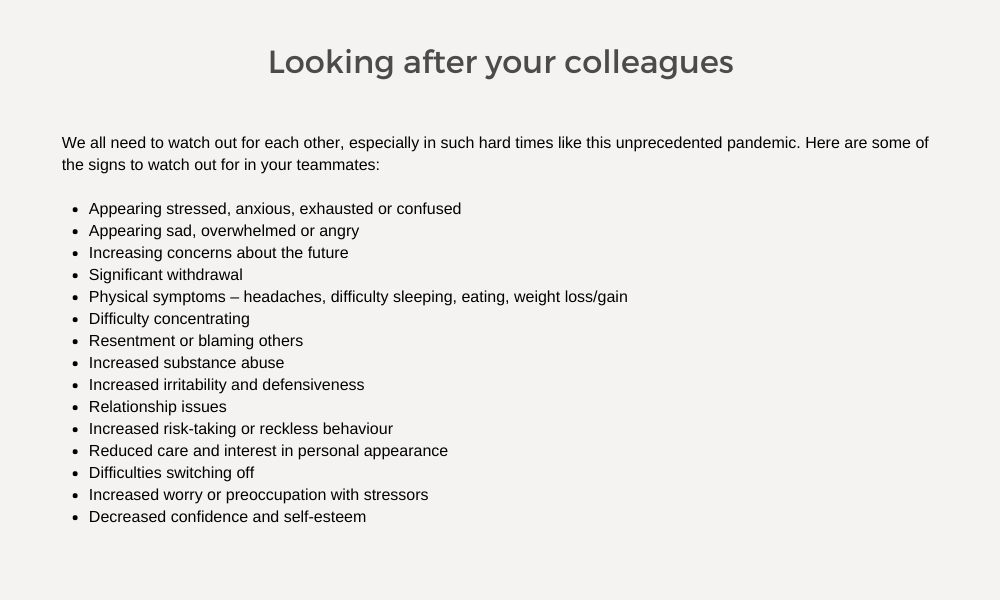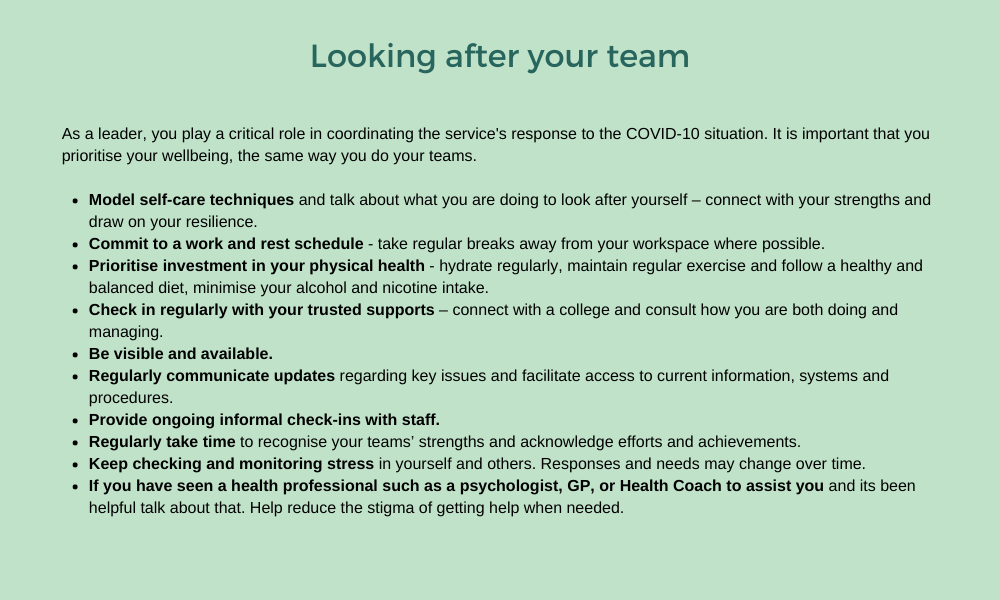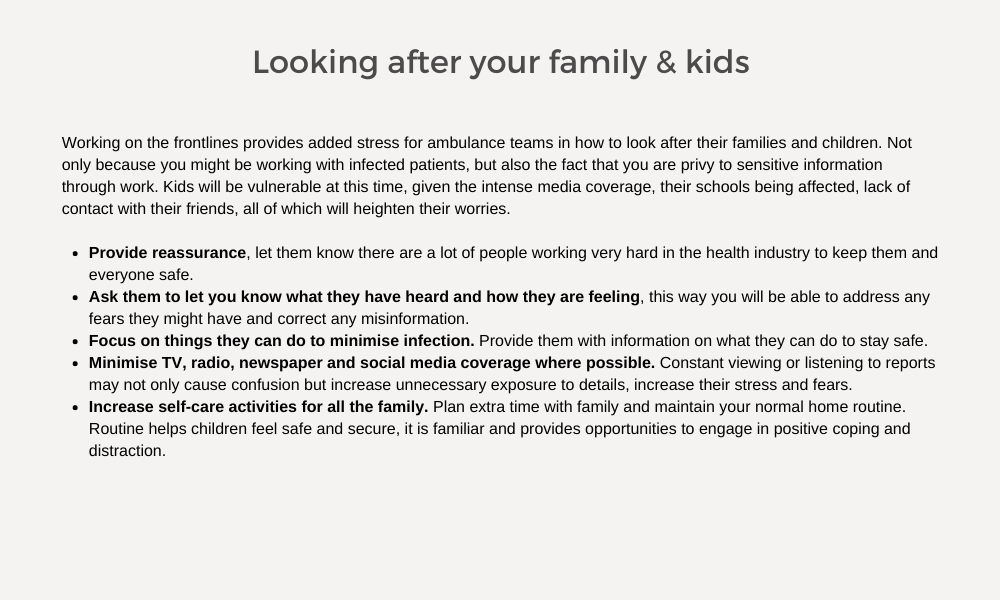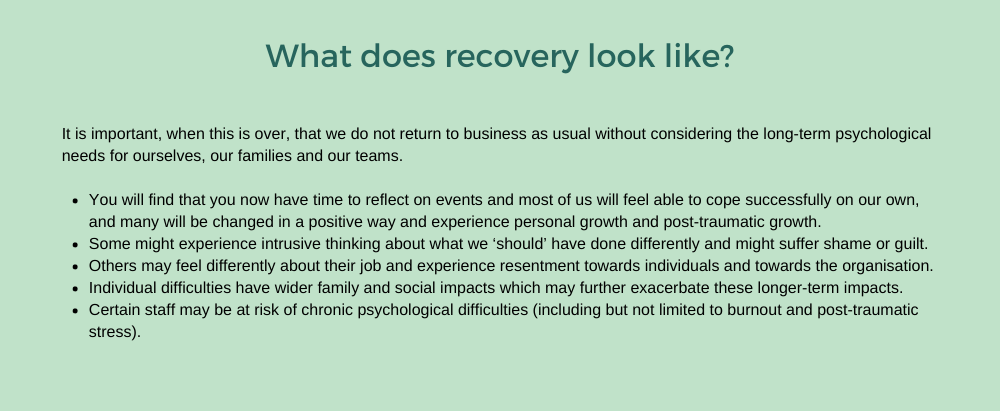 Acknowledgement: CAA would like to thank our member services for their assistance with this newsletter and specifically NSW Ambulance and St John NZ, whose material is referenced here. We have also referenced work from the British Psychological Society.