Dear friends & colleagues,

Every year the Council of Ambulance Authorities together with our members run a Patient Experience Survey to find out how the patients we look after during the year feel about our service delivery. The survey has been running in Australia since 2002 and in New Zealand since 2007. This year we are excited to have St John Papua New Guinea join the survey.

Since the early days more than a decade ago Australian and New Zealand ambulance services have time and time again seen a high satisfaction rate, averaging around 97%. Again this year the overall satisfaction is high with Australia achieving 98% and New Zealand 97%, and for their first survey PNG achieved a very high 95% satisfaction.

The survey breaks down the patient's journey looking at all aspects of their interaction with the ambulance service, from calling 000/111, interaction with call handlers, to when the paramedics arrive to look after the patient, the paramedics' skills and how the patient has been looked after overall.

For a more detailed breakdown of the survey and results, I invite you to view the full report now available on the CAA website https://www.caa.net.au/patient-experience-survey

Congratulations to all Australian, New Zealand and PNG ambulance services and their teams for receiving such wonderful feedback from their patients. Your dedication, hard work and the care you show daily is very much appreciated.

With kindest regards,

Mojca Bizjak-Mikic
General Manager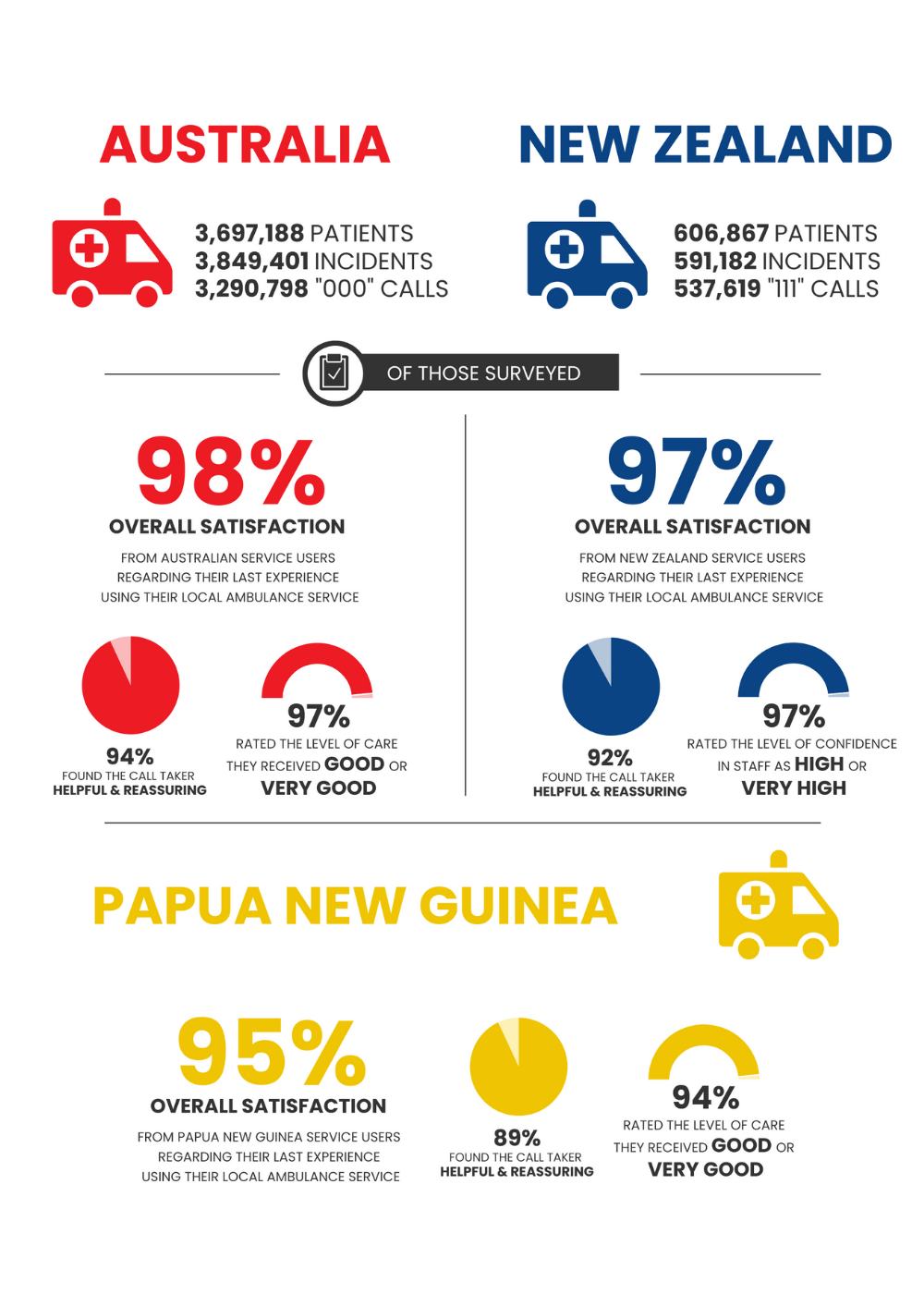 2020 CAA Patient Experience Survey
Between May and August 2020 all ambulance services across Australia, New Zealand and Papua New Guinea surveyed patients who have recently used ambulance services. The patients surveyed were sourced from the emergency and urgent categories (Code 1 & 2).

The patients, or their carers, were asked to provide their feedback with ambulance services across a number of sections: overall satisfaction, call to the ambulance service, ambulance response, care delivered by paramedics and others.

"Very satisfied with the whole service provided, staff were confident and reassuring"- Patient, Western Australia
"I can't think of anything which would have improved my experience - I was very satisfied with the service given to me. They were excellent."- Patient, NSW
"Professionalism made the experience. Gave me confidence to be proud of how I was treated." - Patient, VIC
For more information please view the full 2020 CAA Patient Experience Survey report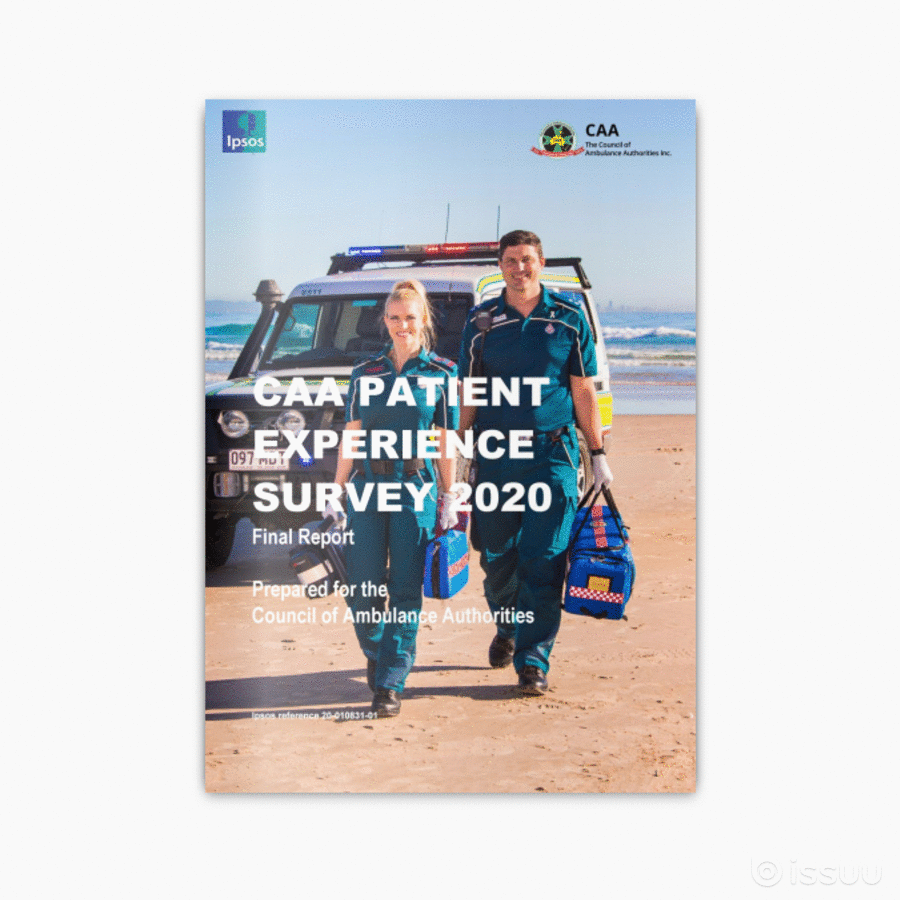 Mental Health & Wellbeing with Dr Liz Berryman
In 2017 CAA together with our members and unions across Australia and New Zealand agreed on a joint Mental Health & Wellbeing Strategy designed to help promote work in the mental health space for all ambulance staff.
Three years on we are excited to see much progress and new development. Part of the strategy was looking at how to ease access to the numerous support programs services have in place.

In our October webinar we speak to Dr Elizabeth Berryman, the founder of Chnnl app, a mental health & wellbeing tool. We will hear about her personal experience and what drove her to create an app for the health communities and how these types of tools are making a difference.

Tuesday 27th October 11.30am AEDT
Register here: https://my.demio.com/ref/pQfHAxJzGm0M31YT

The Mental Health & Wellbeing App is kindly supported by SDSI & Skills.