Dear friends and colleagues,

As we're sure the same has been occurring for you, a lot has been happening in the CAA office. We have had some staffing changes this Winter. Our wonderful Project Coordinator, Lilya Sher has retired after 8 years in the organisation. We will miss her and look forward to hearing about her adventures. Alycia Smith has moved on recently and we welcome Anna Johnson to the role of PA. Our General Manager Mojca Bizjak-Mikic has been on Maternity Leave and welcomed a son Max to the family, we look forward to having her back on deck next week. Our very first interns have joined us, Chantelle and Savanah have been a great help in our Marketing, Communications and Events department and we are enjoying having them work with us. To learn more about our staff team visit our website.

Amongst this, it has been judging time for our CAA2021 Awards for Excellence and we look forward to announcing the finalists next month. We had planned to hold a Gala Dinner for the Awards in October however with the current Australian state with the pandemic it has been sensible to cancel these plans and look towards an alternative way to celebrate and announce winners later in the year.

Plans are in the works for Restart a Heart Day on 16th October and we will share more of those in the coming weeks.

Our webinar on Mechanical Ventilation was postponed earlier in the week but we are pleased to announce it has been rescheduled to this coming Tuesday with an additional presenter which will make the wait well worthwhile. We hope you will join us.

Stay warm, stay safe.

Kind Regards,

The CAA Team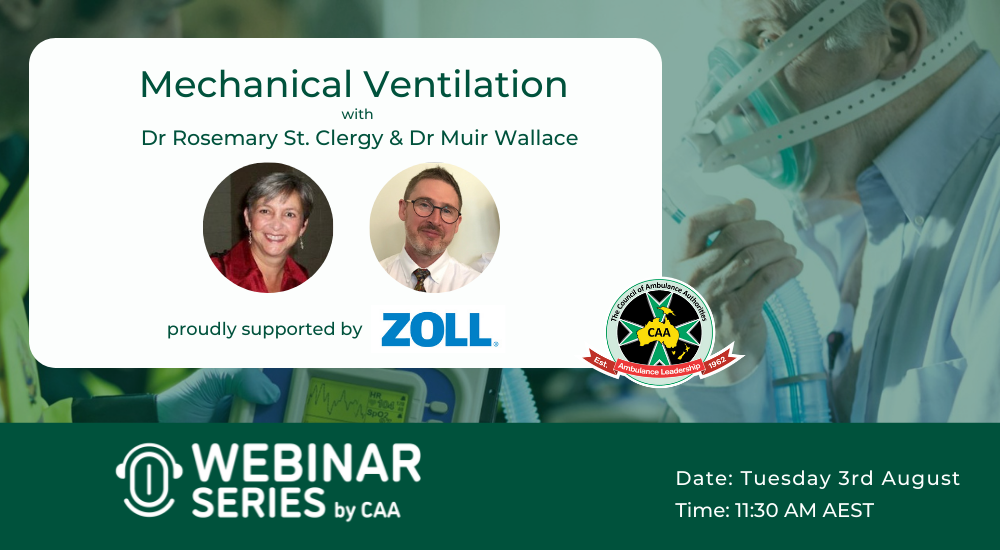 Our most recently scheduled webinar was postponed earlier this week. A new date has now been set for next week, Tuesday 3rd August at 11.30am AEST.

A second presenter has been added to the mix making this webinar excitingly informative. Dr Rosemary St. Clergy and Dr Muir Wallace will bring us presentations showcasing local and international experience with mechanical ventilators.

The presentation will be followed by a live Q&A session.

This webinar is supported by ZOLL.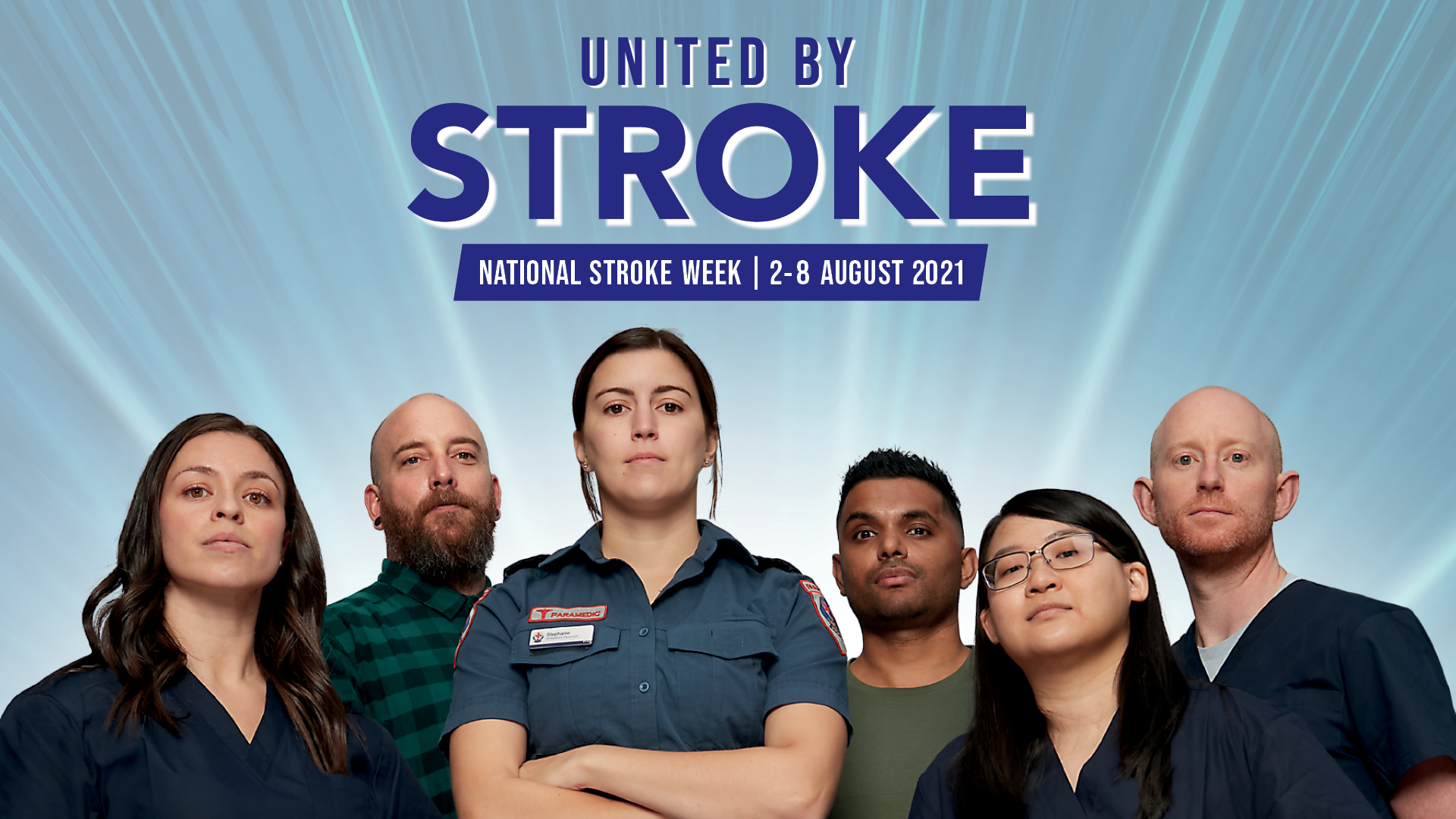 National Stroke Week in Australia is next week from August 2nd - 8th.

This year, the Stroke Foundation is asking the public to join their community and be 'United by Stroke' by learning the F.A.S.T. (Face. Arms. Speech. Time) signs of stroke.

You can sign up for National Stroke Week and claim your free kit here.

There is also a wealth of downloadable resources you can use to promote the cause available here.

You can also follow the campaign on social media. Facebook, Twitter, Linked In.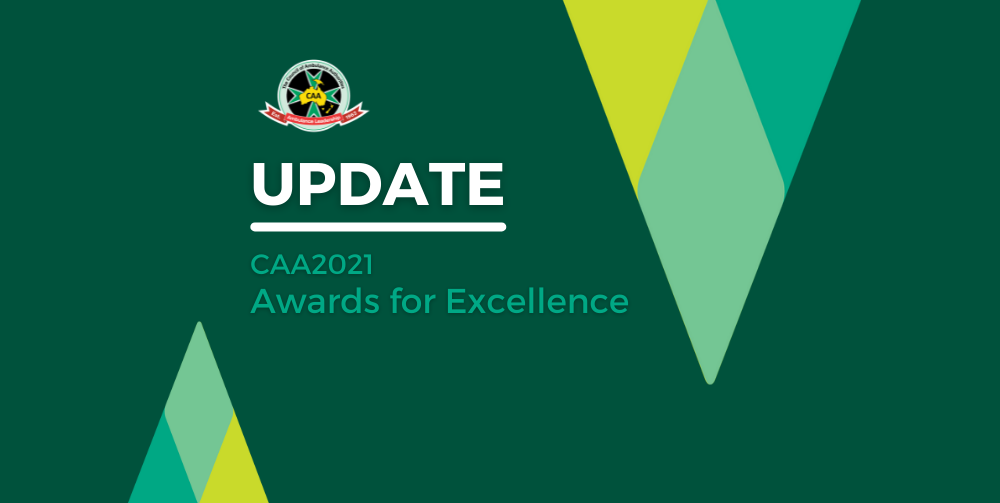 AWARD FINALISTS

Finalists for all six categories of Awards will be announced from August 23rd. Tune into our social platforms or head over to our website from then on to discover who they are.

We were looking forward to holding the Awards for Excellence Gala Dinner towards the end of this year. Unfortunately due to the ongoing pandemic, it was necessary to cancel those plans. Never fear, we will find a way to celebrate our finalists and announce our winners later in the year, keep an eye out for details.

Are you looking for your next exciting career opportunity?

Check out the CAA Job Board on our website for information regarding current roles available within our member services and the wider ambulance sector.

https://www.caa.net.au/job-board


To visit The Directory please visit https://caa.net.au/directory

About The Council of Ambulance Authorities

The Council of Ambulance Authorities is the peak industry body for Australian, New Zealand and Papua New Guinea statutory ambulance services. CAA represents a unified voice for the pre-hospital sector working to respond to changing community needs by collaborating on issues of metropolitan, regional, national and international significance. and works tirelessly to collaborate on the ambulance and pre-hospital issues of metropolitan, regional, national and international significance.
The CAA was set up in 1962 to provide ambulance service CEOs with a networking opportunity to discuss issues, learnings and achievements current to the pre-hospital industry. Today, the board consists of CEOs from each member service.
Member services collective knowledge and expertise provide a sound foundation to explore opportunities for improvement and innovation and to advocate on the sector's behalf in key areas.
To read more about us visit our website.