Dear friends & colleagues,

Here at CAA we are always on the hunt for the latest news and developments from our member ambulance services. We are inspired by the incredible work the services and their teams do on a daily basis, looking after the health of our fellow countrymen and women, working with communities, producing groundbreaking research and developing new innovative tools and projects to further the ambulance profession and pre-hospital care for patients.

In this newsletter, we wanted to share some great examples of the work our services have been doing recently, from engaging the community to designing a new funky-looking ambulance in WA to changing ambulance services for a more sustainable future in Victoria.

We hope you enjoy learning more about our wonderful ambulance community.

With kindest regards,

Mojca Bizjak-Mikic
General Manager

St John WA's GLAMbulance
St John WA's Facebook competition was held last November, following the cancellation of the 2020 PrideFEST. Users were encouraged to submit pride-themed ambulance designs with one creative winner having their design brought to life by St John WA.

Click Here to Read More
Hearts of Gold
St John New Zealand's Heart of Gold Annual Appeal is the most significant fundraising campaign of their calendar year and the goal is to raise $1.8m for much-needed ambulances and lifesaving equipment.

Click Here to Read More
Ambulance Victoria Zero-Emissions Goal
Last July, Ambulance Victoria announced their goal of achieving net-zero emissions by 2045. Since then, they have reduced 7% of their emissions by switching to renewable energy at high-use AV sites.

Click Here to Read More
Eden's Triple Zero Wish
Eden, who is battling leukaemia, had the opportunity to explore the Westpac Rescue Helicopter and meet paramedics and other emergency services personnel from Fire & Rescue NSW and the NSW Police Force.

Click Here to Read More
Ongoing Support from Total Care Flooring Design
Wellington Free Ambulance is the only ambulance service in the country who is free. With a percentage of each sale from Total Care Flooring Design going directly to Wellington Free Ambulance they are certainly doing their bit to help their Wairarapa community.

Click Here to Read More
The Stroke Golden Hour Grant Win
The Australian Stroke Alliance have received $40 million from the Frontier Health and Medical Research initiative! The Australian Stroke Alliance is now empowered to deliver new technologies that will improve diagnosis, treatment times and post-stroke care for all Australians, no matter their postcode.

Click Here to Read More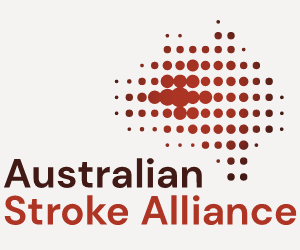 The Future Of Stroke In Pre-Hospital Care

A panel of experts from the Australian Stroke Alliance will share an update on pre-hospital stroke care guidelines, including an update on "The Golden Hour" grant, which will deliver new technologies that will improve diagnosis, treatment times, and post-stroke care.

Speaking during this webinar are Professor Geoffrey Donnan AO, Professor Steve Davis, Sharon McGowan, Mick Stephenson, and a live Q+A with Dr Damien Easton.

Thursday 29th April 11.30am AEDT
Register here: https://my.demio.com/ref/t5Oa0a7fKJxz4d81

This webinar is free to all and participants are eligible for CPD points.

Are you looking for your next exciting career opportunity?

Check out the CAA Job Board on our website for information regarding current roles available within our member services and the wider ambulance sector.

https://www.caa.net.au/job-board

To visit The Directory please visit https://caa.net.au/directory

About The Council of Ambulance Authorities

The Council of Ambulance Authorities is the peak industry body for Australian, New Zealand and Papua New Guinea statutory ambulance services. CAA represents a unified voice for the pre-hospital sector working to respond to changing community needs by collaborating on issues of metropolitan, regional, national and international significance. and works tirelessly to collaborate on the ambulance and pre-hospital issues of metropolitan, regional, national and international significance.

The CAA was set up in 1962 to provide ambulance service CEOs with a networking opportunity to discuss issues, learnings and achievements current to the pre-hospital industry. Today, the board consists of CEOs from each member service.

Member services collective knowledge and expertise provide a sound foundation to explore opportunities for improvement and innovation and to advocate on the sector's behalf in key areas.

To read more about us visit our website.