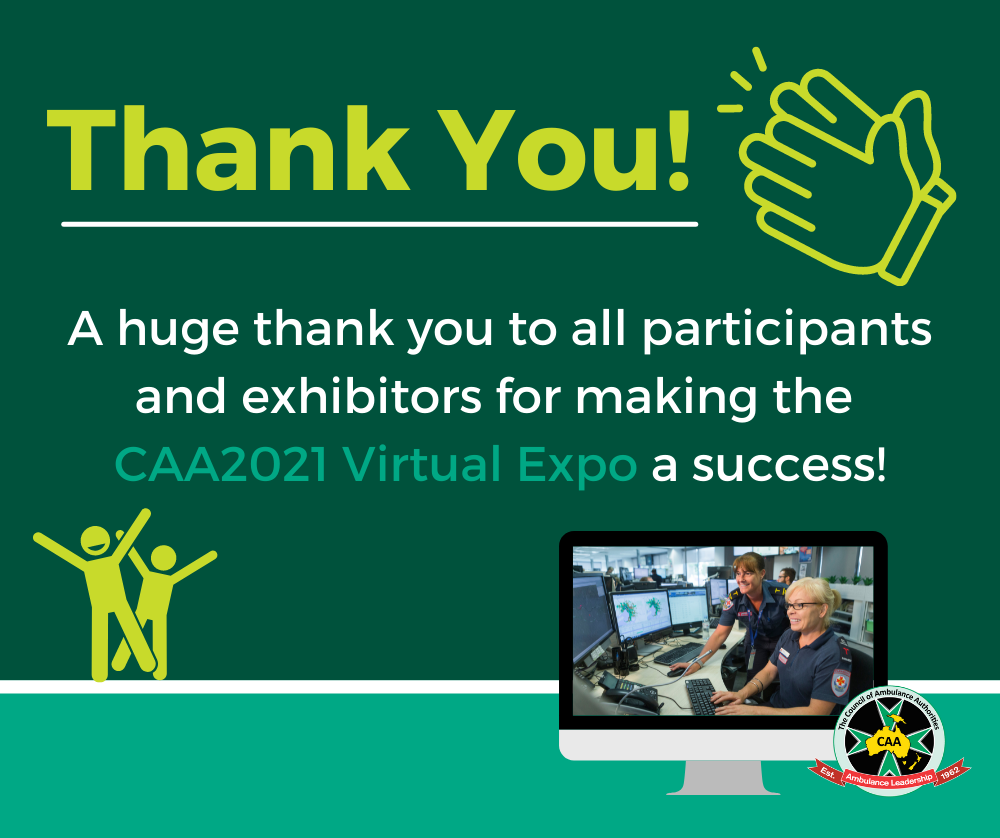 Our CAA Virtual Expo prize winners are:

Winner of 1x ticket to the CAA Congress 2022
Mitchell Higgs - Queensland Ambulance Service

Winner of a pair of Apple Airpods
Steve Whitfield - Queensland Ambulance Service & Griffith University

Winner of 1x ticket to the CAA2021 Awards for Excellence Gala Dinner
Campbell Forsyth - SA Ambulance Service

Congratulations!
You will be contacted privately to accept your prize.

Thank you to everyone that submitted ideas - we hope you enjoyed watching them be brought to life by our fantastic graphic artist!

Congratulations to Steve Whitfield for the winning idea: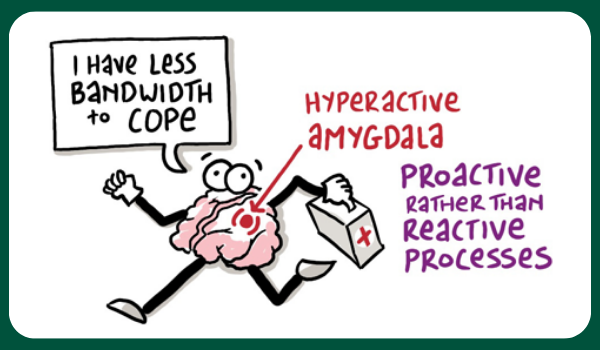 Whilst paramedic and first responder wellbeing are at the forefront of the current discussion, our responses are largely based on re-action (what to do when we identify issues). However more emphasis needs to be based on pro-action (what we can do to reduce it occurring). We need more research into phenomena such as the amygdala hijack and how we can better prepare paramedics to maintain their mental health whilst responding.

Stay tuned and keep an eye on our social media channels for the full artwork later this week!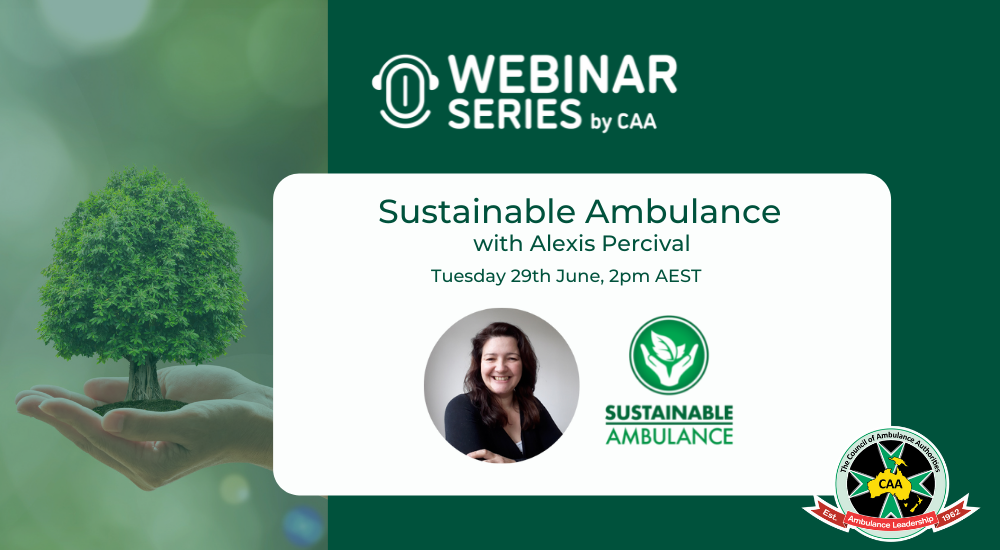 We can't wait for you to join us for the next CAA webinar!

Tuesday 29th June 2021, at 2pm AEST

The CAA is committed to working with the ambulance sector towards a more sustainable future and has created the 'CAA Sustainability Strategy' as the first step in our goal for #sustainableabulance.

Join Alexis Percival; the Environmental and Sustainability Manager for Yorkshire Ambulance Service NHS Trust based in Yorkshire, UK, as she presents on the decarbonisation of the ambulance sector in the UK.


Are you looking for your next exciting career opportunity?

Check out the CAA Job Board on our website for information regarding current roles available within our member services and the wider ambulance sector.

https://www.caa.net.au/job-board


To visit The Directory please visit https://caa.net.au/directory

About The Council of Ambulance Authorities

The Council of Ambulance Authorities is the peak industry body for Australian, New Zealand and Papua New Guinea statutory ambulance services. CAA represents a unified voice for the pre-hospital sector working to respond to changing community needs by collaborating on issues of metropolitan, regional, national and international significance. and works tirelessly to collaborate on the ambulance and pre-hospital issues of metropolitan, regional, national and international significance.
The CAA was set up in 1962 to provide ambulance service CEOs with a networking opportunity to discuss issues, learnings and achievements current to the pre-hospital industry. Today, the board consists of CEOs from each member service.
Member services collective knowledge and expertise provide a sound foundation to explore opportunities for improvement and innovation and to advocate on the sector's behalf in key areas.
To read more about us visit our website.