Dear friends & colleagues,
In 2020 the Council of Ambulance Authorities was proud to launch the inaugural Women in Ambulance Awards designed to highlight successful and hardworking women in ambulance services across Australia, New Zealand and Papua New Guinea.
This year the CAA2021 Women In Ambulance Awards recognise 60 women for their work and career progression and who are being championed as role models to the rest of the workforce.
The CAA Women in Ambulance Awards are looking to empower and inspire future generations of women to step into ambulance careers and progress into leadership roles and management levels.
Congratulations to all our Honour Recipients and thank you for everything you do.

With kindest regards,

Mojca Bizjak-Mikic
General Manager

The Council of Ambulance Authorities is thrilled to introduce the
CAA2021 Women in Ambulance Honour Recipients.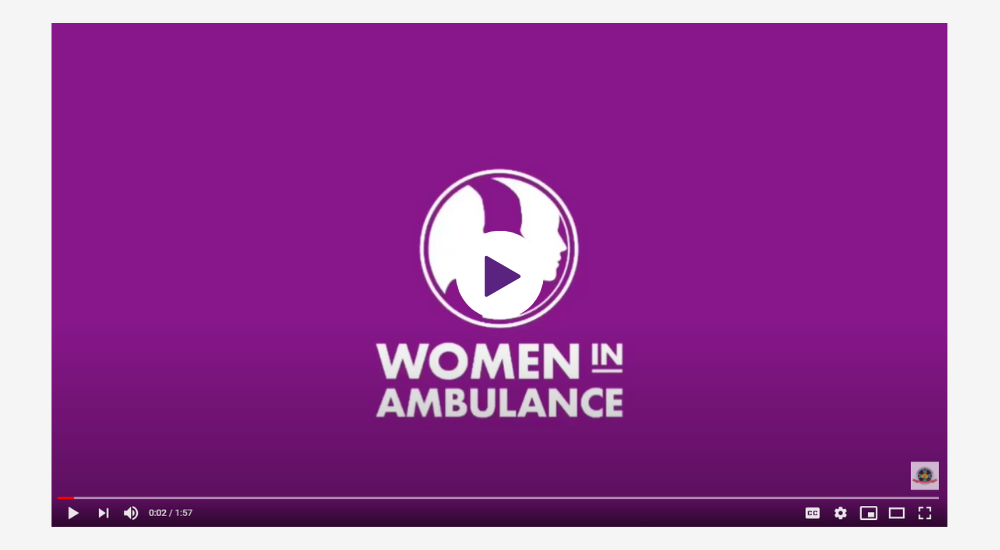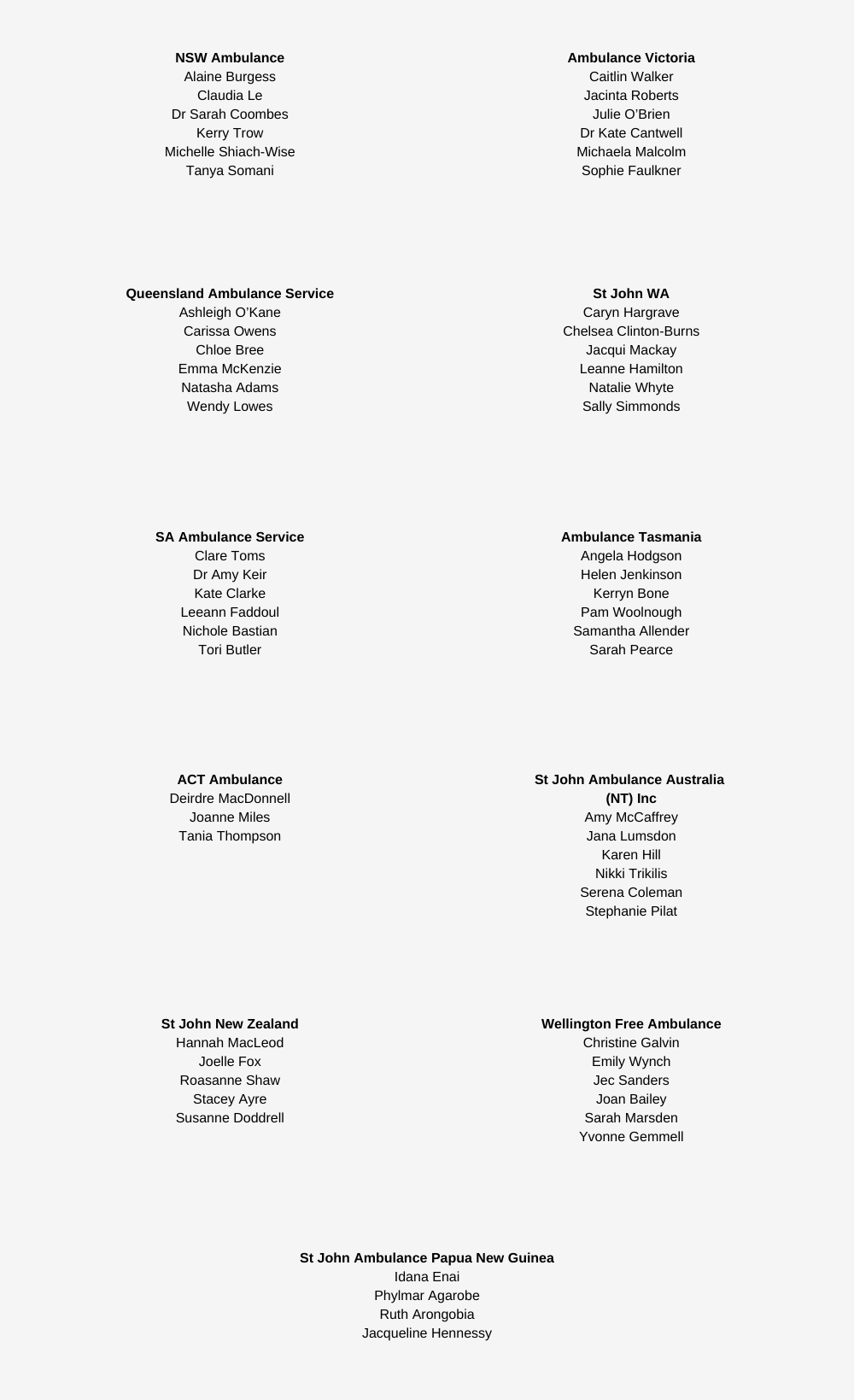 Congratulations to all CAA2021 Women in Ambulance Honour Recipients. Thank you for your hard work and commitment to the ambulance sector and our patients.

To learn about each of the 2021 Honour Recipients, head over to their biographies at https://www.caa.net.au/women-in-ambulance-subpage

CAA is dedicated to improving the gender balance across the ambulance sector through our Women in Leadership Strategy and Working Group, and the Women in Ambulance Awards. In this webinar, three inspiring female leaders from the emergency services sector will share their story, before joining us for a live panel interview.
Georgeina Whelan, Commissioner
ACT Emergency Services Agency
Georgeina joined the ACT Emergency Services Agency as the Chief Officer of the State Emergency Service in late October 2017 having completed 32 years of military service. She was appointed as the Commissioner of the ACT Emergency Services Agency in September 2019.

Georgeina was awarded a Conspicuous Service Cross (CSC) in 2004 and was made a Member of the Order of Australia (AM) in 2006 and a Bar to her Conspicuous Service Cross in the 2016 Queens Birthday Honours List. She was named ACT Telstra Business Woman of the year in 2015.

She holds post graduate qualifications in Business Management, and Defence and Strategic Studies. She is the patron of the ACT Down Syndrome Association and sits on several research and advisory boards.
Judith Barker, CEO
St John Ambulance Australia (NT) Inc.

As the CEO of St John Ambulance Australia (NT) Inc. Judith has more than 20 years of leadership and clinical experience within the ambulance industry having been appointed to a diverse range of positions across multiple ambulance services.

Judith is passionate about ambulance and the positive impact it can have on the health of a community through innovative service delivery. She is a strong believer in developing the industry and enriching it through diversity and contributes to the advancement of the profession through involvement with a number of universities and their academic programs.

Judith started her career in ambulance in 1997 as a paramedic with St John WA, moving to SA Ambulance Service (SAAS) in 2003. Over the following 16 years with SAAS she progressed through various clinical and management roles. Throughout this time she focussed on self-development, including obtaining her MBA.


Are you looking for your next exciting career opportunity?

Check out the CAA Job Board on our website for information regarding current roles available within our member services and the wider ambulance sector.

https://www.caa.net.au/job-board